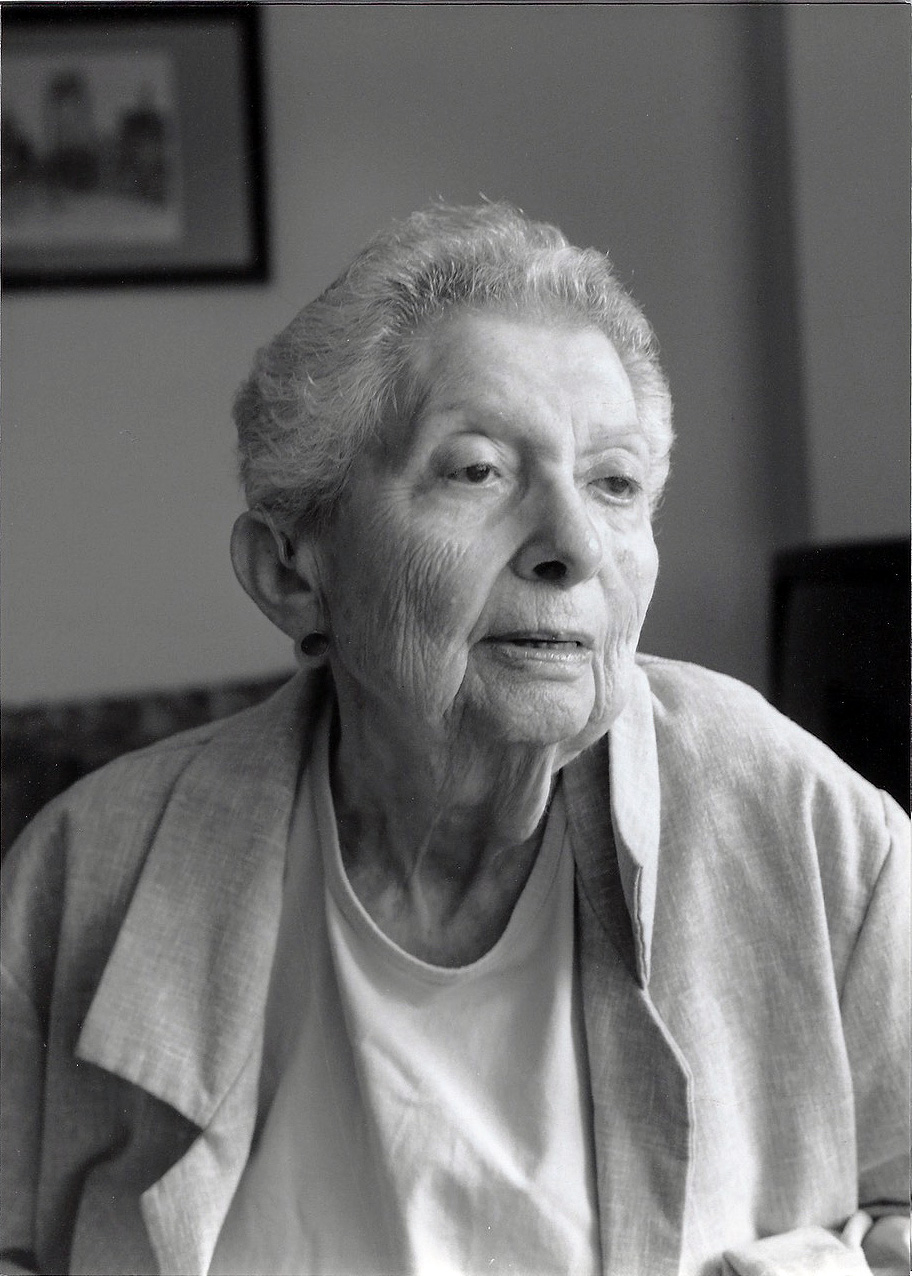 Helen Katel, a Russian-born, French-bred translator who served in the single biggest project to rescue Jews from Vichy France in the early years of World War II, died in Bethesda, Maryland on Nov. 3. She was 93.
Helen, who was my mother, suffered a heart attack in the dining room of Revitz House, a residence in Rockville, Md. operated by the Jewish Federation of Greater Washington. She died at Suburban Hospital.
She was born Yelena Borisovna Gessen in Saint Petersburg, at the time named Petrograd, later Leningrad. Her birthday was Oct. 27, 1917. The Bolsheviks seized power less than two weeks later. Shortly thereafter, her father, Boris I. Gessen, a wealthy insurance and shipping entrepreneur ), fled with his family to Finland, where they spent the next several years.
Thanks to a British governess, Helen learned English as mother tongue along with Russian; she kept a faint British accent for the rest of her life. After a stay in London, most of the Gessens established themselves in Paris, restoring the spelling of their name to the original, Germanic 'Hessen' (Russian has no 'H').
Exiled from Russia, and unable to qualify for citizenship in Paris, Helen grew up as holder of a "Nansen passport," a travel document for "stateless people" that was issued to thousands of those uprooted by the aftermath of war and revolution in early 20th-century Europe.
The family fortune had disappeared by the 1920s. Helen, her mother, and older sister and brother, were supported by physician and dentist relatives who worked semi-legally in the offices of French counterparts. Boris, who had moved on his own to Warsaw, tried from there to get new businesses going.
An uncle taught Helen to read and write Russian. By then, she was already going to school in French. Later, as a student at the Lycee Victory Duruy, she learned Spanish.
As Helen came of age, Europe was drifting into political conflict and economic turmoil, with Jews the favorite culprit of the rightist forces that were on the ascent all over the continent – not least in France. Only the left seemed to offer the tools for understanding the forces at work, and the vision of a better world. In the mid-1930s Helen joined the Trotskyist movement, at a time when it was under ceaseless attack from the far larger and more powerful Moscow-directed world Communist movement that Stalin commanded.
Helen had grasped the reality of the Stalinist system as a young girl, when her uncle Julius was invited back to the Soviet Union in 1928 to help organize public works projects. Once there, he was arrested and accused of subversion; he died in prison.
Helen and her companion and fellow Trotskyist, Jacques (Yakov Ilyitch) Katel, a Ukraine-born law school student, remained low-level members of the tiny movement. They were too obscure to warrant physical attack by the Soviet services, but the immediate backdrop to their years of activism was a murderous offensive – in Paris and elsewhere – against Trotsky's closest collaborators and supporters. One of them was found decapitated in the Seine in 1938. That same year, Trotsky's son died in Paris in highly suspicious circumstances.
When the war that everyone knew to be inevitable finally arrived in 1939, Helen married Katel. As a result, she aquired French citizenship, which had passed to Katel from his father, an engineer who had established a successful company, a stroke of fortune that made him eligible for French nationality.
By the time war broke out, Helen had joined the staff of HICEM, an immigrant-aid alliance whose biggest component was the Hebrew Immigrant Aid Society (HIAS), as translator and office worker. Her older sister, Eugénie, was married to Eugène Schach, an official of the organization, and son of its director in France, Wladimir Schach. The latter, in turn, had worked in prerevolutionary Russia as a lawyer for the Gessen companies directed by Helen's father.
After the German invasion of France in May, 1940, Helen helped organize the HICEM office's temporary relocation to Bordeaux. There she got word from Jacques, a French Army draftee, that he had survived the German onslaught and had reached Agen, further to the south. Leaving Bordeaux by bus, she watched German troops march in, a sight she recalled years later.
Helen and Jacques then headed for Marseille, which was in the territory not formally occupied by Germany. The Nazi-friendly Vichy government was in charge, but Jews and other targets of the Nazis could still live openly there if they were citizens of France or countries with which it had relations.
Until late 1942, travel to the United States and other countries was still possible from Marseille. Helen and other HICEM staffers worked with desperate intensity to get as many Jews as they could out of Europe, applying for visas from prospective countries of refuge, exit permits and numerous other bureaucratic requirements.
Other organizations were doing the same kind of work, but HICEM staff had far more experience. "HICEM perhaps most successfully facilitated the large-scale emigration of refugees from naziism," writes Donna F. Ryan in "The Holocaust and the Jews of Marseille: The Enforcement of Anti-Semitic Policies in Vichy France" (University of Illinois, 1996). She cites organization records showing that 6,449 Jews owed their departures from France directly to HICEM.
An unknown number of others were helped indirectly. HICEM regularly cooperated with smaller and less experienced organizations, including the now-celebrated Emergency Rescue Committee directed by Varian Fry. One of Fry's colleagues, Karel (Charles) Sternberg, was a Trotskyist comrade of the Katels, and that personal and political connection figured in the regular cooperation between their organizations.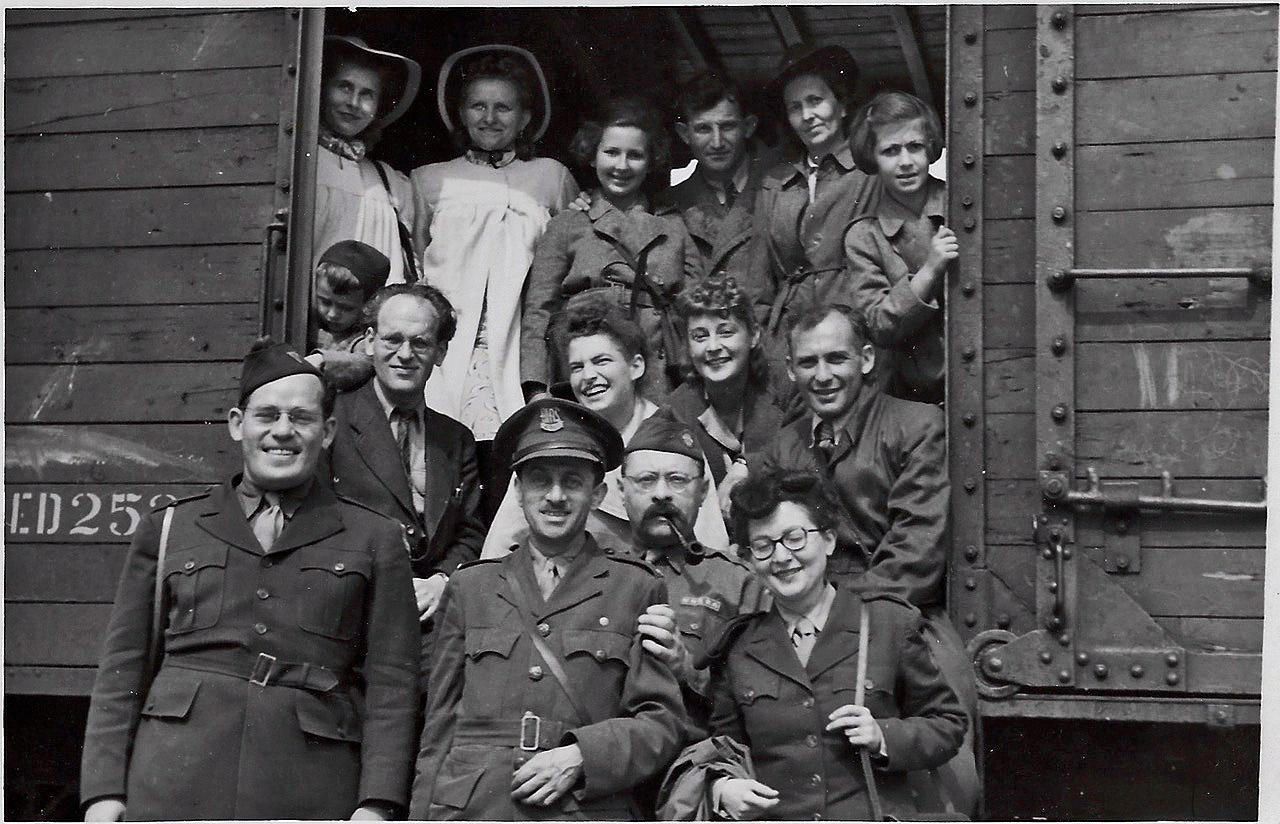 Helen, along with her husband and mother-in-law, were able to arrange their own departures to the United States in 1942. They settled in New York. She returned to Europe at least a dozen times after the war. Each time that she arrived there, she would feel that she'd never be able to leave.
In the 1940s, the Katels' belief in world revolution faded. And they'd come to recognize that the seeds of Stalinism lay in the early Soviet regime that Trotsky helped establish. But they remained moderate socialists, and fiercely anti-Soviet.
The Katels returned to Europe after the war, working in Germany in 1946-1948 to resettle "displaced persons" rescued from concentration camps. She was detained overnight on one occasion by British troops, who suspected that a busload of people she was accompanying to a ship for the United States were in reality bound for British-controlled Palestine.
Upon return to the United States, Ms. Katel worked as a French and Russian translator for the United Nations. Her husband became a journalist specializing in international affairs. He worked for Agence France-Presse in the late 1940s and early 1950s. In the early 1960s he became associate editor of Atlas magazine.
In the early 1960s, the Katels ran what amounted to a salon for journalists, historians and others who followed developments in the Soviet Union, especially as they affected dissidents and other targets of repression.
Jacques Katel died suddenly in 1965. Helen was left with two sons, aged 16 and 8. Though she had worked part-time for years, she now had to find fulltime employment. In the years that followed, Helen held a series of jobs and worked freelance as well. During this period, she translated two French books: "Latin America: Social Structures and Political Institutions," by Jacques Lambert (University of Califoria Press, 1968); and "Power in the Kremlin: from Khrushchev to Kosygin" (Viking Press, 1969), by Michel Tatu.
Informally, Helen also helped a close friend, the late Patricia Blake of Time Magazine, a specialist in the literature of free-thinking writers in the Soviet Union, with translations from Russian. In the 1970s and 1980s, Ms. Katel worked for the International Rescue Committee as assistant to Charles Sternberg, whom she knew from their Marseille days. In the late 1980s and early 1990s she did translating and other volunteer work, for the Refugee Women's Council and the National Coalition for Haitian Refugees.
In Haitians, Helen recognized a people abandoned by the world. As she followed national and world politics, her main interest remained the fates of defenseless people of all nationalities and ethnicities. At Revitz House in Rockville, Md., where she moved in 2005, she was the driving force behind an effort to collect funds for those left homeless by Hurricane Katrina. On her last day, a Revitz staff member lifted her into a van so that she could go vote in the midterm congressional elections. She voted a straight Democratic ticket.
In addition to me, Helen's survivors include son Robert, of New York; grandchildren, Dr. Sarah Katel of Los Angeles, Jacob of Miami; and Samantha of New York; daughters-in-law Joan Friedland and Jodie Gould; cousin Vera Glasberg of Alexandria, Va; nephew Eric Schach and niece Catherine Mignot of Paris. Relatives on her husband's side, through his late sister, Valentina Rosin, live in Palo Alto, Tucson, and in several cities in Israel.
Read Helen Katel's Major Translations
– Latin America: Social Structure and Political Institutions